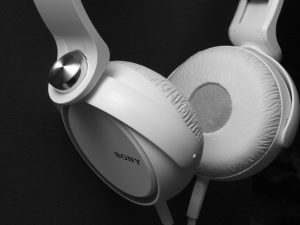 SoundCloud is the biggest and the most popular music streaming platform in the world. It was founded in Sweden in 2007 by Eric Wahlforss and Alexander Ljung. At the moment, it has more than 175 million registered users. And the number continues to grow.
Whether you want to listen to music, find friends with similar tastes, or find out something new, be sure that SoundCloud is the right place to be. It doesn't have any video distractions and you can concentrate on what really matters. We only wish it could turn audio to text but luckily there are lots of useful apps for that.
Our team has made a list of the best podcasts available at SoundCloud. They will surely brighten your day!
Snap Judgement
Snap Judgement almost never leaves SoundCloud's top podcast lists and has millions of fans across the world. It is hosted by charismatic Glynn Washington who turns each episode into a real adventure. It is a storytelling podcast that covers a wide range of topics – from hope and faith to cultural differences across the world. Every episode has great sound effects and makes you dive into the story.
One thing that listeners love the most about Snap Judgement is that every episode is started with Glynn's personal story on the subject. Then, it is broken into several parts where guests share their own stories with the audience. This podcast is so successful that many listeners transcribe audio text and then reread the episode's content several times.
Welcome to Night Vale
This podcast is a great pastime for those who love paranormal stories and conspiracy theories. Here, you will learn about the life of a fictional town and we recommend starting with the earliest episodes not to miss anything. New podcasts are usually air on the 1st and 15th of the month, so the biggest drawback is that you will need to wait two weeks for a new dose of adrenaline.
Criminal
If you are a fan of crime stories and love Investigation Discovery, pay attention to the Criminal podcast. At the moment, it has around 50 episodes where you can learn about the people who have done wrong or have been caught in bad situations. Each episode is around 20 minutes long. Many listeners want to note down some stories. In such a case, we'd recommend audio transcription that easily turns podcasts into text.
The Mortified Podcast
It is difficult to find a person who has never heard of The Mortified because this podcast has already turned into live events, a TV show, and even books. Its popularity is quite easy to explain – the episodes discuss events from childhood that are too traumatic or weird to discuss freely. Here, you will learn about self-written stories, childhood treasures, and other things that almost every youngster has in the closet.
Radio Ambulante
Radio Ambulante is a podcast in Spanish which tells stories about Latin America and other places where people speak this beautiful language. But if you also want to listen to the stories but don't know Spanish, go to the Radio Ambulante official website and choose a translated version. You can also catch difficult words with online transcribers. On average, the episodes don't last more than 30 minutes.
The Dinner Party Download
Those who love to read about the lives of the rich and famous and are always searching for a perfect Aperol cocktail recipe should definitely listen to The Dinner Party. It is hosted by Brendan Newnam and Rico Gagliano who talk about celebrities, food, and spice everything with hilarious jokes.
In this podcast, you can find interviews of numerous star guests including Richard Branson and Steve Martin.
Sift
It doesn't matter whether you prefer clear sounds or podcasts with English subtitles, be sure to like Sift. It is hosted by Bishop Sand, a famous editor, and researcher who discussed a big number of topics: from the origin of life to love and causality. The episodes will especially come you to taste if you are interested in looking at regular concepts and ideas in a new light.
A new episode is published every week and its length usually ranges from five to twenty minutes.
BackStory
The last but not the least member of our list is BackStory. This podcast is a perfect blend of history and the modern world. It is run by three US historians who discuss current events from a historical perspective. This gives listeners a chance to stay updated and at the same time learn more about the past.
Almost all episodes are around one hour long but they are often broken into chapters, so it is easy to pause the listen to the story later if you don't have much time at one sit.
SoundCloud advantages
Even though SoundCloud is extremely popular and can be an eternal source of information and pleasure, there are still many users who have never heard of it or are not sure if this platform is for them. That is why, after discussing the most popular podcasts, we want to say a few words about SoundCloud benefits:
It is a social audio website. You not only listen to music and podcasts but have a chance to interact with others. It's similar to Instagram with photos and videos.
A great dedicated application. Even though podcasts have been with us for a while, it is still difficult to find a convenient and smooth app. However, with SoundCloud, you can forget about slow speed and outdated interface. You can even download your favorite podcasts and listen to them offline!
You don't have to pay a cent. SoundCloud serves different categories of users, so you have an opportunity to choose whether to use the free mode or purchase SoundCloud Pro or Pro Unlimited packages. The free option includes three hours of upload time, basic stats, and embed controls.
Don't miss new podcasts
In this article, we have discussed only eight most popular SoundCloud podcasts at the moment. If you want to follow the updates, head to the New & Hot section with the list of the best channels.
And if you want to take one step further and keep the episodes wherever you go or even start a podcast of your own, turn to professional transcriptionists and they will boost user experience in a matter of minutes. We hope that our overview was useful and the number of SoundCloud fans has increased.