Uploading your work SoundCloud is the final step of sharing your talent and your music taste with the world. When you are at home or you have your computer with you, this is an easy thing to do. But you may not be able to bring your computer with you everywhere you go. And having to wait for releasing your work is not a fun thing to do. Understand this struggle, SoundCloud has released a new feature on the SoundCloud app which allows you to upload tracks directly from your phone or other portable devices. Now is the time when the app becomes your best friend. And with this guide, you can upload your work directly to SoundCloud using your phone with just a few easy and simple steps no matter where you are.
But First, If You Do Not Have The App On Your Phone, Get It Now
SoundCloud has become a go-to platform for any music lovers and producers. So you will definitely want to keep the app on your phone. It is available on App Store and Google Play. Get it and the whole music world will be yours.
How To Upload The Tracks From Your Phone
Open the app and at the home page, you will see there is an up-pointing arrow right next to the notification bell on the top right of the screen. Tap it.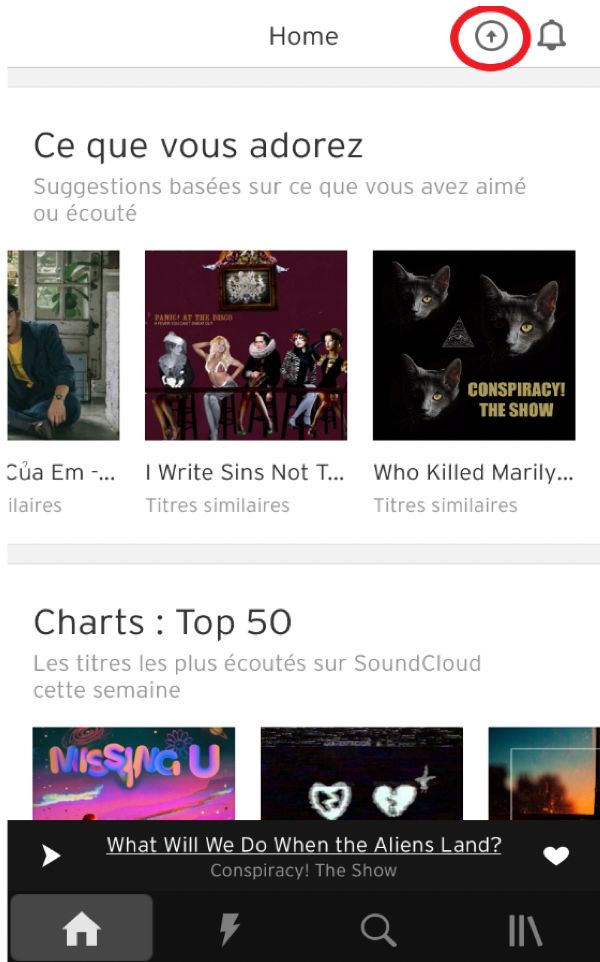 Now it will open the audio files that you have on your phone. Select the one that you want to upload (choose lossless files for the best audio quality)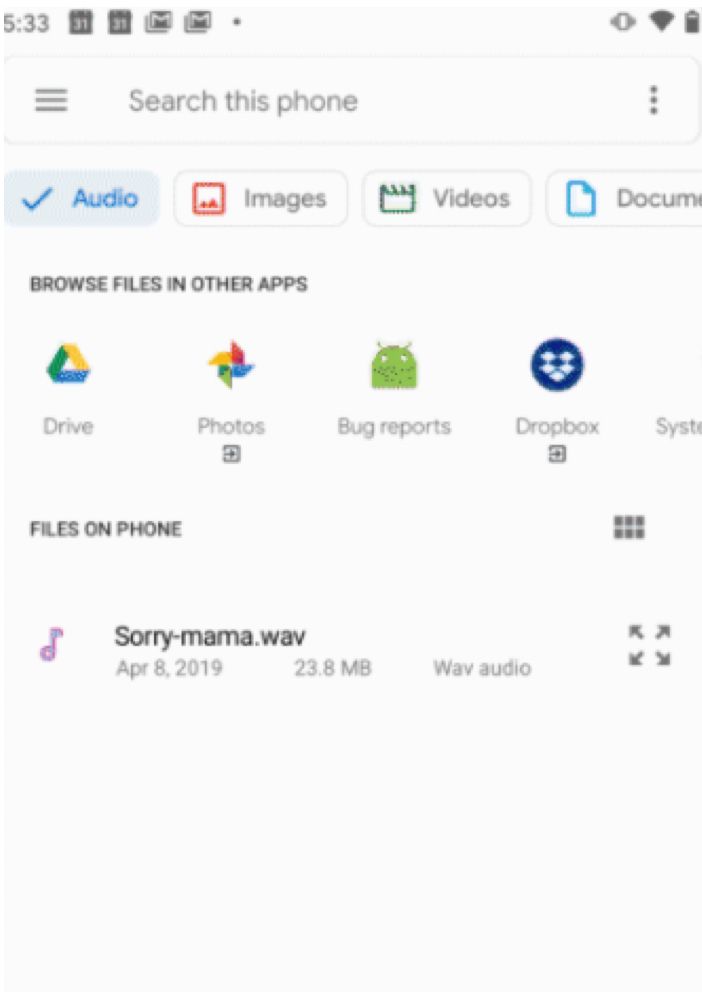 Add the Basic Info like song title, genre, song description, and the Metadata. You can select whether you want your track public or private. For the tittle, choose the words wisely to draw people's attention. And in the song description, make sure you describe the song in short sentences to give the users the general idea of what they are about to hear.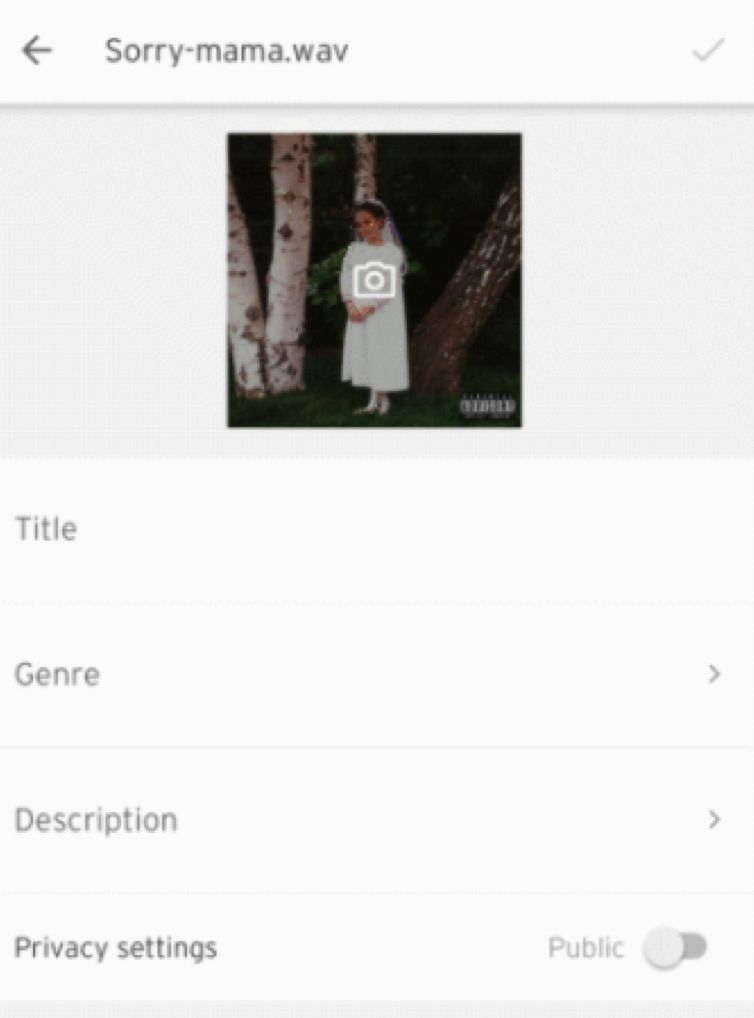 Upload the image for the track's cover. Remember that an appealing and professional image can attract people's attention and will make your song getting heard. So take some time to make it look nice. This is an extra step but essential if you want people to listen to your track.
Finally, tap Save on the top right of the screen and wait for a second.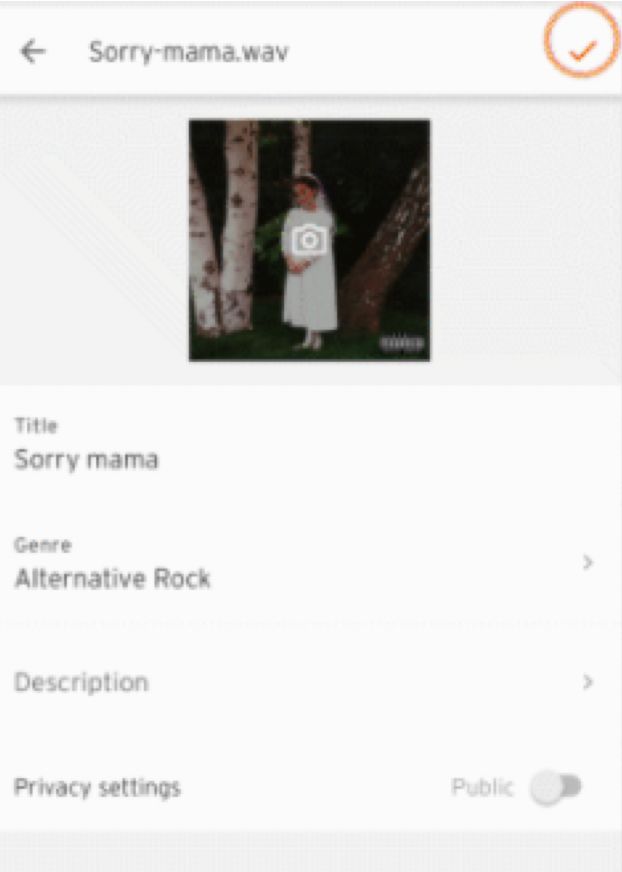 And Your Work Is Done
Your track has been uploaded successfully to SoundCloud for people to hear. You can see it in the Tracks Section in your personal profile.
A bonus tip on getting people to hear your awesome music, share it to Instagram or Facebook Stories. You can also send it to your friends through your private link. Hit the Share button so people can listen to your tracks and discover your talent.
Final Words
Uploading your tracks can't be any easier than this. Thanks to this feature of the app, you are no longer have to wait until you get onto your computer to have things done. Everything is in the palm of your hand. You have all of these amazing tools to help you to own every step of building a steady foundation for your music career. Uploading has now become an easy and stress-free process, so all you have to do is keep creating and sharing your work. Start uploading and sharing anytime, anywhere you want.
Do this whenever you ready, cause SoundCloud is here to be a part of your music journey.